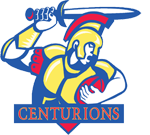 Glasgow Centurions Touch Rugby Club
Centurions Club Values
At Glasgow Centurions Touch Rugby Club we seek to uphold values which are important to all of us and reflect ourselves as well as the club. They were created through discussions with club members who agreed on the following key values which every Centurion should agree to.
1.
Glasgow Centurions Touch Rugby Club and its members share a commitment to provide an open and welcoming environment for everybody; regardless of age, gender, religion, sexuality, background or experience level.
2.
We, as a club and membership, will ensure we show respect for teammates, coaches and referees within our club as well as those from all other clubs. We will further ensure that we show respect to the wider community in general; from our training venue to those further afield.
3.
As Centurions we will show commitment to the team through attendance at training, being engaged with the club and through striving to improve ourselves and our teammates by means of encouragement and dedication.
4.
We will continue to work hard at training and in games but not without losing the enjoyable and fun atmosphere which we all contribute to.